Big Bear Lodge Is Opening Its Doors To You For Degrees, and Fellowship.
Enjoy an exciting mountain adventure with your Lodge and get exclusive Mason discounts on activities and lodging. Reserve a day or weekend to create lasting memories in Big Bear. Discover thrilling possibilities.
Book now for an unforgettable experience!
The Mountain Top Lodges have probably the most radical swings in membership of all lodges simply because of where we are located. Our only industry is tourism, so our population swings are legendary It is estimated that 28% of our workforce relocated in the last two years.
With over 38,000 dwelling units in Big Bear Valley and less than 15,000 full-time residents, its easy to see why we are an escape destination.
Most of our younger members who discover themselves by becoming Masons also find their professional pursuits, as it turns out, are off the hill. In this last swing, (aka the covid years) our membership was reduced by over 25%. How's that as representative of our community?
SO, for us it is commonplace to have brothers from other lodges fill In for degrees A while back we started a list of brothers who love to perform on relatively short notice, So if you need some help, we can make the calls!
And If YOU would like to be added to our list of brothers to help in degrees, shoot us an email with your best contact information and what positions in what degrees are your favorite and we'll add you to our call list.
"Nothings adds joy to a Mason's walk like making a new Mason"
From before the building of the original hand hewn stone dam in 1885, there have been Masons in the Mountains of Southern California In fact, our 4th Master was the original Dam Keeper in Big Bear Our Past Master's wall is a walk through the less space story of the valley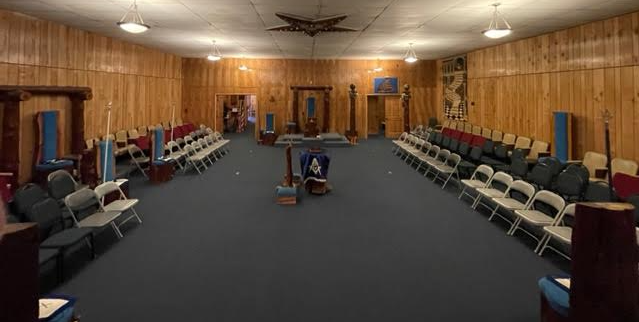 In 1927, the Master of Big Bear Lodge sent an invitation to the Lodges in Southern California to consider holding their degrees in our new Lodge. The first Lodge in California to receive its charter in its own building and the most elevated Lodge in the state at over a mile and a quarter in the San Bernardino Mountains.
Whether it's doing degrees or just using Big Bear as a meeting place for a lodge escape your Brothers and their families. our house is your house. Don't forget your youth order groups!
What an opportunity for a change of place and pace. We can work it out! Reservations are recommended! Lodges are already scheduled a year in advance as this has become an annual event for some.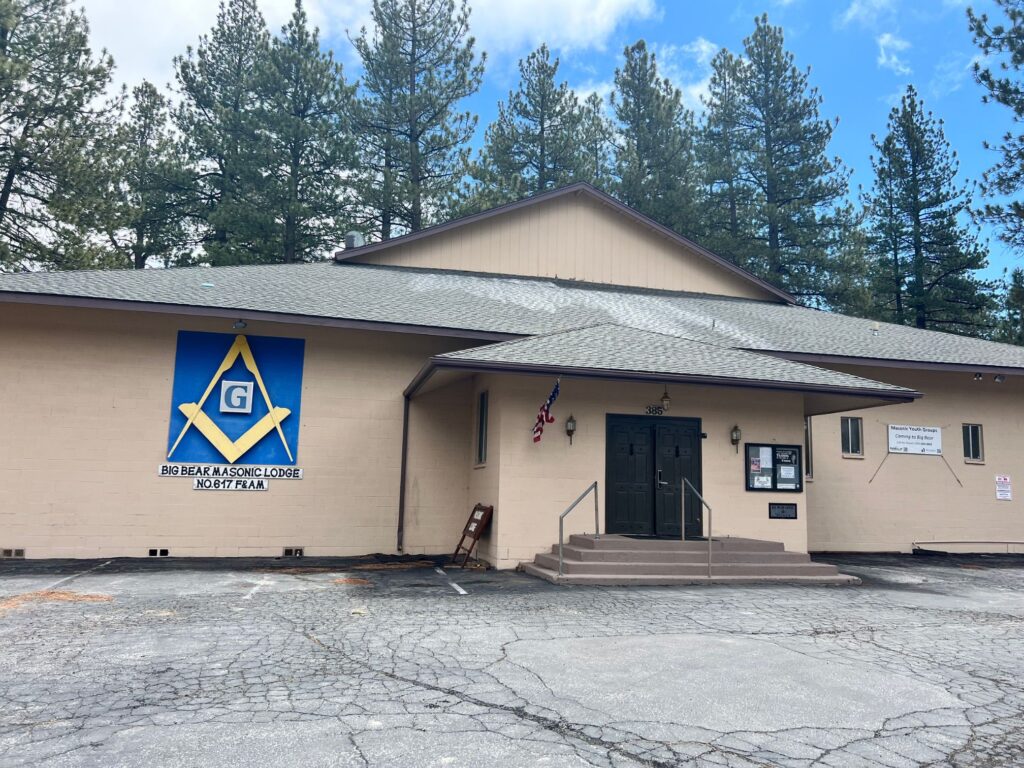 We love accepting donations!
It is our pleasure to donate our Lodge for your use